Artist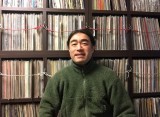 Akio Takahashi

In 1992, went to Toronto, Canada.
In 1994, started producing a beat with local hip-hop artists in Toronto.
In 1995, a frequent appearance on CKLN community radio show 'Bright Moment' hosted by Jason Palma.
In 1996, regular co-hosting CKLN show 'Soul Oasis' along with the main host Luke Lynn.
In 1998, retuned to Tokyo, continuing producing and exploring the new sounds...