Artist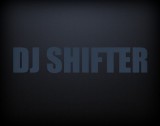 Dejan Ristov aka DJ Shifter

Dejan Ristov aka DJ Shifter comes from Stip, Macedonia.
Since his first release in 2011 he gained some great support from DJs such as Roger Sanchez, Wally Lopez, Richie Hawtin, Hollen, Lissat, Jon Flores, Dave Lambert & many more. You can find him on labels such as 1605, Housesession, Wazzup?, Prospect, Avenue and so on. He has done collabs with producers like Rio Dela Duna, JunkDNA, Fernando Mesa, Sound Blast Stereo & has remixed artists like Wally Lopez, Sem Thomasson, D-Trax, Rio Dela Duna.