Artist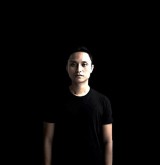 DJ Hightech

Kuala Lumpur dance music's best kept secret, DJ Hightech brings a refined musical style that reflects a deep understanding and appreciation towards the musical artform.

Ever since rocking the scene with debut release Boombah (Seven Records) in 2011, DJ Hightech's explosive career has gone from strength to strength with countless titles released under various labels including Balance Music, Traum Schallplatten, Lapsus Music, Balkan Connection, Seven Records, Natura Viva and Love International and with tracks charting its' way into several top 100 on various charts while gaining support from artists such as Dubfire, Supernova, Ramon Tapia, Animal Trainer, Darius Syrossian, Wehbba, Rich Curtis, Claudio Coccoluto. Stacey Pullen has selected a remix(by Raysoo) of his track with IZT "Fearless" for his upcoming Balance028 mix compilation by Balance Music. DJ Hightech is recognized for his work and it's contribution towards KL's music scene in 2012 as Producer Of The Year at the prestigious Choons Awards.

Possessing raw natural talent and seen arguably as currently KL's busiest producer, DJ Hightech has no intention of slowing down as a propagator of the 'KL sound' , so keep an open eye for him.