Artist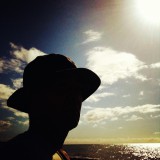 double spiral structure (kokoz)

Japanese sound creater. based in Hokkaido.
Also, is a member of the live electronics duo "kokoz". Although his music is minimal, organic and warm. Simple phrase, breathe like a living thing by the effect.
Beat sound is a minimum. However, bring a sense of quiet exaltation. His sound, feel the traditional Japanese aesthetic.