Artist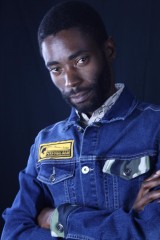 El Payo (Stay True Sounds)

El Payo is a south african DJ/Producer born in Limpopo province. his journey to house music was inpired
by atrists like Atjazz,Stimming,Boddhi Satva and many others since 2007 and later joined music production
early 2012.
He was discovered by Stay True Sounds Label owner Kid Fonque through stay true sounds remix competition
which was held in 2021. song was "Somewhere ft Jaidene Veda,Kid Fonque and Jonny Miller
He released his first 6 track EP "Enchanted Meditation" under stay true sounds which gained a lot of support
from Gilles Peterson,Jamz Supernova,Atjazz and more from Europe.
he recently released an Album "In Motion" under stay true sounds featuring south african most trusted artists
like Sio,Ziyon,Mmthi Junior and Bokang Ramatlapeng.The album was applauded by artists like Charles Webster,Jazzanova,
Fish Go Deep,Opolopo,Osunlade,Lars Behrenroth and more...