Artist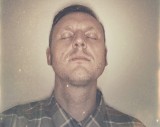 Focus Puller

Throughout his 20 years as a DJ and producer, Mike Healey's sole aim has been to discover, curate and share good music regardless of genre. 
You could say he cut his teeth in the bedroom and playing to empty clubs, but his relationship with music started in earnest aged 6, when he was given a Dansette record player and a stack of old 7's by his Dad's mate. Stacking those 7's on the player and announcing them to an imaginary radio audience as they dropped one by one onto the platter had a mesmerising effect. Those early imaginary radio shows unlocked a lifelong love affair with music, and paved the way to developing a style that is diverse but fluid. His 2005 mix 'Masical Mugic' brought together hip hop, drum and bass, breaks, techno and house as a seamless whole, claiming second place in the IDJ magazine mix competition and the reward of playing at Turnmills. Most recently, through his long association with the respected Cubism label, Mike has played at Fabric numerous times, which remains his favourite club to this day. 


Mike's releases under his own name as well as his Focus Puller guise, have found their way into the record boxes of some of the world's most admired artists including Dave Clarke, Laurent Garnier, John Digweed and Ben Watt, while 'Pressure Cooker', his 2007 Collaboration with Dave Robertson (Reset Robot), featured in Nic Fanciulli's Radio 1 Essential Mix. Described by DJ Mag as an original and daring artist, Mike continues to release innovative, intriguing music that aims to nourish the soul as well as the feet.