Artist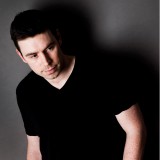 Ian O'Donovan (KMS, Bedrock, Wolfskuil)

Ian O'Donovan is a DJ/Producer who hails from Ireland. Growing up he enjoyed listening to various styles and genres of music. That is, until he came across the world of underground electronic music. He then, immersed himself into the music and the scene itself.

Although he began his djing career by playing house, techno and electro, his palette has widened over the years and his dj sets are still largely filled with these genres of music. However, it wasn't until he moved to Australia in the mid 2000's that he began to create his own tracks, teaching himself production techniques and developing his sound.

After returning back to Ireland in 2009, he decided to focus on making music seriously and he began sending out some of his productions. He immediately caught the attention of Laurent Garnier. Since being discovered by Laurent, Ian's music production has gone from strength to strength. With constant support and plays from some of the top djs in the world; such as Laurent (Garnier), John Digweed, Dave Clarke etc, etc.

Adam Carter says… Ian O'Donovan works with 'emotions', from his driving tech numbers, to the deepest of house via grand progressive tracks. Ian's music always plays on the listener's feelings. His use of melody and uplifting chord structures is polished and it's this skill that has seen him release work on EMI, Connaisseur,Vince Watson's Bio label, Darko Esser's Wolfskuil and of course John Digweed's Bedrock.

As Ian continues to tour Europe and beyond, watch out for upcoming releases and collaborations on great labels such as Kevin Saunderson's KMS Records,John Digweed's Bedrock Records and more.