Artist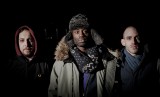 JammHot

Residents at Ape-x Newcastle (Cosmic Ballroom) and Wag the Dog, Leeds (Distrikt)
JammHot are a Leeds and London-based production partnership, formed in 2012 and consisting of Matt Mason, Jamie Adams and Akara Etteh. Having each separately pursued their own musical ventures, the three friends decided to draw on their differing backgrounds and influences to create their own heady blend of house that's rich in musicality and sense of adventure, yet aimed squarely towards the dancefloor.
Perhaps inevitably given their expansive musical heritage, JammHot are always looking to the future while lacing their productions with a deep-seated affection for golden eras of the past. Though their sound continually evolves, it's rapidly apparent there is a core ethos at work that allies irresistible rhythms to bold melodic direction.
The past 12 months has seen the trio steadily build their profile with original productions and remixes on such DJ staples as Leftroom and Dirt Crew, as well releasing their debut artist EP on Huxley's Saints & Sonnets imprint. Their burgeoning reputation as must-see DJ's has also been enhanced through Matt and Jamie's JammHot resident DJ sets at Ape-X, one of the North's most established house and techno nights and infamous for it's incendiary atmosphere and cutting-edge line-ups.
With a love for everything from Garage to Gospel, a tongue-in-cheek attitude and a thirst for exploring new musical territories, it's clear THIS IS JAMMHOT...