Artist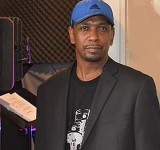 Javonntte

Detroit native Javonntte Garrett, better known simply as Javonntte.

Javonntte has been producing music and DJing since the early '90s. Having had a love for music since he was a child growing up, he turned himself into an independent singer, songwriter, producer and even a dancer, where he once toured with Aretha Franklin's troupe.
Having collaborated with legendary producers Blake Baxter, Amp Fiddler and Andres in his formative years, Garrett has since spread his wings as a solo producer, with a steady string of releases on such labels as Traxx Underground, Quintessentials and Kai Alce's NDATL to name a few.