Artist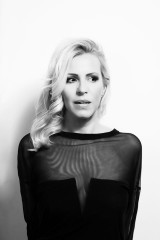 Jay Hill

It's been quite a ride so far, both literally and figuratively, for this child of the sand and sea. Anidyllic youth spent strumming her acoustic guitar beside the Pacific Ocean in California led to big city dreams and wanderlust. In 2011, Jay Hill packed up her world, headed east and relocated to the Big Apple to realise her dreams and develop her career as an underground House and Techno DJ/Producer of the highest order.
Driven by her innate ability to create and play beautiful, soul rising music, she hasn't looked back since. Over the next five years the vibrant NY electronic scene resonated perfectly with Jay. For people with open minds and open ears, electronic
music doesn't really have borders - blurring any perceived boundaries between House and Techno is a given - and Jay Hill is one of the new breed of cutting-edge artists who breathe life into their productions with true emotion.
Having studied her chosen art, early collaborative studio projects resulted in an impressive flow of releases on 3Bridge Records, Flowing Movement, i! Records, Houseology, Flowing Movement, KumQuat, the 303Music and Danzon labels. By 2016, Jay was ready to spread her solo artist wings with the stylistically diverse 'Omnia EP' (Eye Spy) - a release that revealed her distinctive Techno credentials for the first time. In perfect creative contrast, Jay's debut 'Lite My Fire' EP for the
seminal King Street Sounds (NYC) label, showcased her ability to also create the finest deep, late night House anthems - she also recorded her own vocals on the EP cut 'Dream Of You'.
These releases showed Jay Hill's unique chameleon-like ability to adapt seamlessly to varying scenarios and flourish, a talent that also comes to the fore when she DJs. Creatively adept at utilising a mixture of both vinyl and digital formats, Jay Hill's DJ sets are known for her ability to captivate audiences with a fusion of soulful emotion and hypnotic grooves as she masterfully moves between genres and styles. She is equally at home in NYC driving dancers to frenzy under Cileo's giant mirror ball, or uplifting a crowd with spiritual, sunshine selections across the Balearic Islands in the Mediterranean. Walk into a warehouse in Berlin and you could find Jay spinning the finest darkroom Techno. Attend Philly's annual
WKDU Electronic Music Marathon charity fundraiser and Drum 'n' Bass will be blasting from the speakers. It doesn't matter where she plays, Jay Hill will always showcase music that stands for pure quality and originality.
Now based in Manayunk, Philadelphia, in her own studio, Jay is fully focused on a plethora of production and remix projects. The soulful city's chilled vibes, down-to-earth attitude and serious musical history, form the perfect backdrop for an artist striving for excellence every day, and 2017 saw more impressive accomplishments. Jay's original production 'Falls The Shadow' brilliantly combined Techno and analogue Acid House attitude on Static Music (UK). On the remix front, Björn Mandry's 'Keep It Up' (Cirque Du Son) received a soaring, melodic Techno treatment that proved perfect for the sunshine season. In full flow creatively, Jay then unveiled her second release on FM Elle ('The King' / 'The Lion & The Lamb'), exhibiting her ability as an artist to explore and delve into more expansive, experimental territory without deviating from that essential dancefloor groove.
Closing out the year in style, the Jay Hill 'Beckoning E.P' soared up to the top of
Beatport's Deep House Chart. Having been snapped up by the excellent Induction Muzic label (Mallorca, Spain), Jay's unique blend of deeply delicious, hypnotic House has (quite rightly) been causing a commotion everywhere.
Finally, in perfect synchronicity and representing the best of the NY House scene,
King Street Sounds released Jay's deep, dark and sensual remix of Jason Singh & Alex 2morrow's 'Love Is What I Need' Jay Hill is, undoubtedly, a future star of the ever inventive and evolving global House and Techno scene.
Having impressed throughout the past year, early 2018 sees the release of Jay's
collaborative project with Philly hometown hero Pete Moss ('Stanna Guld') on the renowned UNKNOWN season (Toyko) label. With many more projects waiting in the wings, Jay's inimitable, stylistically diverse, dance-driven attitude, matched with a creative palette that stands for pure quality and originality, will allow her to boldly travel her own path towards a very bright and highly innovative musical future. – Hugh B.