Artist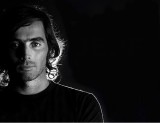 JEPE aka Just John (ex. Johnwaynes / Just John / Blossom Kollektiv)

Originally hailing from Aveiro, Portugal but current residing in Berlin, Jepe is no stranger to electronic music. In 1994 he got his start in radio, which quickly aroused his curiosity in other aspects of music. This curiosity would lead to his first residency as a DJ in the famous Estacao da Luz club, in Aveiro in 1997. Still holding this residency even today, it was through this experience that led him to the next chapters of his journey.

A few years after his residency began the club asked him to take on a new role as international booker for the club. Bringing some the biggest international talent to this important staple of Portuguese nightlife even farther propelled him down the path of quality dance music. It was only logical that the next step down his path would bring him to music production. His first project was a collaboration with another Portuguese musician under the moniker Johnwaynes. Together they would go on to release music on an international scale on labels such as Circle Music, Let's Play House, Cecille Records and Get Physical.

After relocating to Berlin the Johnwaynes project ended and Jepe began his career as a solo artist releasing music on Get Physical, Brown Eyed Boyz, Beef Records, And his own Blossom Kollektiv imprint.

Jepe continues to grow and evolve as a solo artist and DJ. He has played all the important parties and festivals in Portugal as well as traveling internationally to grace the stages of events in Spain, France Italy, USA, Austria, Germany and Turkey. In 2013 Jepe began a new venture on top of his work as a DJ and Producer.

Blossom Kollektiv is a Berlin meets Austrian label run by Jepe and a friend, where he is also one of the minds behind A&R. The label works as an outlet for him to release his music and music artists that he likes. Since his early beginnings in radio Jepe has built a solid resume in music. After much success as Johnwaynes he has continued to evolve into something new for the future. Always pushing himself to the absolute limit with elegance and flair, this tour de force of creative energy shows no signs of stopping anytime soon.

As his discography continues togrow in 2014, you can only expect this new rising star to have a promising future.

Bright releases on Something Different Records, Beef, Smiley Fingers and Blossom Kollektiv for 2015. So jump in, buckle up, and join him for the ride.