Artist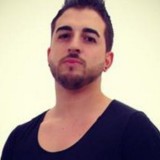 jUANiTO aka John Aguilar

DJ/Producer From Grenoble (France).
Main artist of VAMOS MUSIC.
Also signed on big tech-house labels as: Ole Music (David Herrero) - Beatfreak Recordings (D-Formation) Adverso Records (Mario Ochoa) Musak Records (Paco Maroto) Tactical Records (Lissat) Bedroom Muzik (DJ Wady) Supported and played all around t he world by Roger Sanchez since the summer 12' with the track «el mapale», and also invited on RELEASE YOURSELF Radio Show broadcasted on the best radios in the world!!! Several time playlisted and supported by Matinée All Star DJ's on their radio show: Matinée World!!!