Artist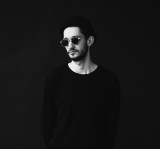 Koloniari

Sound producer and the founder of IRPISH label. Just within a few years he managed to found his own label, issue nearly 20 releases and appear on air on Kiss FM and Radio Intense.

His "1988 EP" dedicated to the debute release of Irpish Records dated November 2013, was a success and appeared on the main page of Beatport in Deep House section, and received wide support from european artists.
Resident of Australian RGB Audio since 2013.

The ephasis on house music with old-shool atmospheric sound is the basis of Koloniari's activity. Today he keeps moving forward, expanding the horizons of creative work and enriching his sound with new tunes in infinitely wide sounding range of house music.
He has been cooperating with Kiev Vesna Recordings since 2015th.