Artist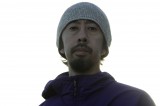 Kuniyuki Takahashi (mule musiq)

Kuniyuki Takahashi aka KUNIYUKI is a sound designer and producer based in Sapporo, Hokkaido, Japan. KUNIYUKI's music is a manifestation of culturally diverse and universal sounds not limited to any particular genre of music, and continues to expand its horizon creating a new style of music, and is highly praised by many internationally recognized producers and DJs.
KUNIYUKI dedicated a song titled "Precious Hall" to his local and deep house Mecca in Sapporo and the song was released from the "Natural Resource"; the sub-label of the Spiritual Life Music ran by Joe Claussell. KUNIYUKI also contributed a remix on the classic song, "Cascade of Colour" for the Ananda Project (released from the Cutting Edge) featuring compilation works by artists like Dego aka 4Hero. A new single, "Earth Beats" was then released as KUNIYUKI from the Mule Musiq, and was appraised by artists such as François Kevorkian, Larry Heard, Ian 'O' Brien and Joe Claussell, and supported by many in the industry.
In 2006, a long waited album, "We are Together" was released featuring all of his past appraised and new works. As a live performer, KUNIYUKI continues to expand the depth of lively and raw vibrations of music, and this was evident during his album's world tour including his participation at Joe Claussell's Sacred Rhythm Gathering in NYC, where he shared an outstanding and very remarkable show and this has become one of the most memorable Sacred Rhythm shows to this date.
The second album released on November 24, 2007 from Ultra-Vybe is a collection of works conceived from inspiring meetings and connections with many International DJs and artists through countless live performances.
One of the works in this new album getting a very strong attention is the "Guitar Song", a spiritually deep, house song featuring beautiful vibrations of a guitar. "the Session", a song conceived during a session with a "brightest-hope", Germany's label, K7's new generation-deep house artist, Henrik Schwarz , and other works completed with Ian Obrien, Alex From Tokyo (Innvervisions), and Shuichi Sakaguchi of Double Face gathered worldwide attentions.
A few of KUNIYUKI's new works in the album were recently performed live as a special guest (KUNIYUKI Band) at François Kevorkian's "Deepspace" at Yellow in Tokyo, in Oct. 2007, and got great attention from both media and the fans.
KUNIYUKI's works are in preponderant quality constantly creating a new style of music, and is like classics of the 21st century overflowing universal charm, attraction and magic. The horizon of his music has expanded to another level featuring vocal tracks to works conceived during sessions with other internationally recognized talented artists, and is contributing un-expectable universal art to the dance music fans.
Ladies and gentlemen, here it is KUNIYUKI, a leader and a few of our proud Japanese artists contributing true and high quality manifestation of Music.