Artist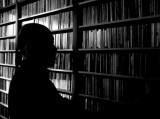 Manabu Nagayama (ex. Jazzadelic)

In 1986, went to England by himself and after regularly going to loads of clubs, record shops, etc., he became intrigued in the DJ and club music culture. After coming back to Japan, he began being active, centered around work as a music selector for fashion shows and started producing his own original music production, remixes and compiling compilations, etc. In 1991, with the sound production of Boyken's track, That's the Jail, which was included in the album, Check Your Mike, released from File Records, he started actively producing music. In 1993, from New York's New Breed Records, as Jazzadelic, released several 12 Inch singles. His track was included in a compilation released by King St. Sounds. Along with Pal Joey, as Beautiful People, released a track called, I Got A Rhythm. Also, this track was included in Dimitri From Paris' mix CD, After The Playboy Mansion. In 1994, he remixed
tracks by Piccato Five and Clementine. On the same year, started his own label and released an album compilation which featured a new breed of artists coming out of Tokyo called Listen Up. In 1996, produced Masahiro Motoki's album, Tsuki no Mado. Also after that, he continued to work as the music selector and sound producer for Issey Miyake Men's, Aturo Tayama, Shinichiro Arakawa, etc. Paris Collection and Anteprima, Ichiro Seta's Milano Collection. In 2001, for the fashion brand, Natural Beauty Basic, co-produced a foreign music covers album, etc., called Seven Songs, Blend and which was critically acclaimed. The year, 2005, was the start of Japan's largest fashion event, Tokyo Girls Collection and he directed the music for the shows. In 2007, produced the compilation CD, Suite for
the opening of renowned German automaker, Audi's Harajuku showroom, Audio Forum Tokyo. He also provided a song on Senri Rehabilitation's CD, Senri Rihab, produced by Kasiwa Sato. In Feb. 2008, through the label, A-TEAM, as I'Iwi, produced a covers album called Anime House 01 which included house versions of famous Japanese animations. In the same year, May, as salon, thru Next Music, will release a J-Pop covers album called my time, etc. and is actively in various fields.