Artist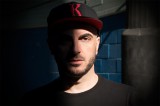 Nico De Ceglia

Nico De Ceglia is a visionary Italian who makes full use of all things music. Whether it's as a DJ, remixer, journalist, A&R, club promoter or radio show host, there isn't much at which he hasn't tried his hand.
London based since the mid '90s, Nico has become a well recognised name in the industry thanks to his talent, passion and intuition. From his early London days as a promo vinyl hunter for the biggest Italian record shops to join some years later Black Market Records, one of UK's most influential record shops ever, he has always been driven by the constant search of new and ispiring artists and sounds.
His ability in finding the hottest titles and artists saw a natural evolution when he met Pete Tong in 2001. Nico started working as an A&R consultant for FFRR/London and as a scout and pre-selector for Pete's legendary show on BBC Radio 1. Here his skills and experienced ear were put to good use, discovering many names that have become trademarks in today's music scene.
The opportunity of DJing around the world as well as being a regular fixture on the London club scene has also helped Nico keep his finger on the pulse. His night CODEX was one of the most successful midweek parties to grace the sorely missed superclub The End, and while no longer active, the CODEX ethos still lives on in the form of his new projects and one-off events. A DJ who knows how to communicate with different crowds, whether it be in big mainstream clubs or in dark sweaty underground basements in London, Hamburg, Ibiza, NY or even in glamorous private members clubs or furthermore for fashion and art events.
A music lover in the broadest sense, Nico is surely an artist who never fears to try new sounds without overlooking the tried and tested. Refusing the trap of trends and genres, this eclectic approach is reflected also in his studio projects. His works have appeared on labels such as Classic, Rebirth, International Deejay Gigolo, Glasgow Underground, Strictly Rhythm. And under various guises he has done remixes for Roisin Murphy (the remix for "Ancora Ancora Ancora", done together with Severino of Horse Meat Disco fame, has become a real Balearic anthem), Tevo Howard & Tracey Thorn, DJ Hell, Basement Jaxx, The 2 Bears, Romanthony, Ashley Beedle, Freaks.