Artist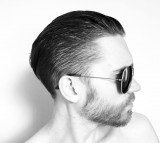 Paul2Paul

Paul2Paul has been focused on the Deep House Underground culture for over 16 years.
Spending most of his time in studios, producing new tracks and work with many singers and musicians.
Paul combines in his music the analog sound and the electronic waves in one solid production by using old musical instruments
and analog keyboards. you can feel it in Paul' recent productions such as: "A Like In NYC", "3.0",
"Monophonic Dream" and most popular "Vision Of Happiness" ... which has been included in the TOP100 Deep House genre
on Beatport and Traxsource.
Music in his vision is the real earth-person which leads as to beautiful mind conditions and shows the world,
the life in different, positive perspectives. You can't go to anywhere without your own "Vision Of Happiness".
His catching phrase: "Life Without Music is not Worth Living" says, that Paul leads his listeners to the understanding that
every problem can be solved if you look at it with a different mind. Which leads us to the music.