Artist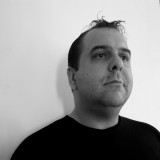 Pav Parrotte (Plastic City / Asia Music / UNKNOWN Season)

Pav, originally from the UK but firmly based in Manila since 2006 and is signed with Plastic City, Electronic Tree and Asia Music with a growing number of quality releases including remixes for Celestial Recordings and Bass Works Recordings and charting twice in the top 10 of the whatpeopleplay.com House charts in 2013 and 2014. He has also featured on several compilations alongside many great names.

As a DJ, Pav can take it anywhere within the realms of House and Techno as long as it's underground and it is with this that he has built a reputation as one of Manila's finest DJs. He likes to keep his sets deep, dark and dirty! As a producer Pav is again comfortable with any tag as long as it remains within the realms of underground House and Techno.

Pav holds down a residency at Manila's only underground club, TIME in Manila where he has been able to finely shape his craft playing week in and week out. Pav has opened or closed for many greats including Dubfire, Nic Fanciulli, SLAM, Beroshima, Secret Cinema, Satoshi Fumi, Ramon Tapia, Jimmy Van M, Dave Seaman, DJ Bone, Nick Warren, Christian Smith & Xhin amongst many, many others.

Pav has played at venues all across the globe including Ministry of Sound, Pacha and The Egg in London as well as numerous other venues in the UK, The Philippines, China, Vietnam, Hong Kong, India and Singapore.

In addition to DJing and producing Pav is also one of the main men behind the record label Asia Music and as Director of Music and Business Development he is on a swift journey to take underground dance music from Asia and feed it to the world.