Artist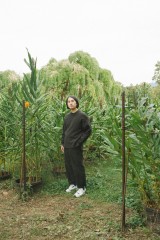 Stones Taro

Stones Taro is a DJ / producer, based in Kyoto, Japan.
He began his career in 2014 and has been active in the Kyoto scene, with some of the best releases from around the world, mainly in the UK.
And he also has been running NC4K, a House label from Kyoto, with Lomax since 2017. With a continuous stream of releases, the label is gaining attention as an important link between Japan and the rest of the world.