Artist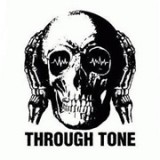 Through Tone

Japanese DJ / Producer
Born in 1969 in Ngasaki. He started DJ in Tokyo in 1990.
In 2006 "Another World" from his debut album"Through Tone"(DIW/Japan) was played by DJ NORMAN COOK aka FATBOY SLIM and CAGEDBABY of SOUTHER FRIED RECORD. And "Under the Sky" from same album was played by DJ DEX of UR.
Also "Calling you" from same album was selected music by AMIL KHAN of TECHNASIA for "ATRIA BOUTIQUE STUDIO"hotel web-site in Hong Knog.
Now he is making music for Japanese clothing bland "BIAS".