Artist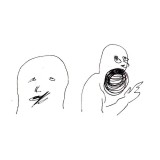 Werner Niedermeier & Gareth Whitehead

Werner Niedermeier and Gareth Whitehead are two are two of the rising stars of the
European techno and house scene. Successful producers, dj's and label heads in
their own right, the duo have been collaborating for several years and have created one of the most exciting musical partnerships in recent times.To date they have appeared on labels such as Kling Klong, Compost, Broque, Nummer Schallplatten and Safari Numerique plus many more. 2013 also so them extend their collaborative process by involving X-Press 2 on an EP which was release on Steve Bug's Audiomatique Recordings.Forthcoming releases will see them release on KMS, Poker Flat and more on Gareth's Bulletdodge imprint.As if their prolific output wasn't enough Niedermeier & Whitehead have now branched out further to create a bespoke label called WiN Recordings dedicated to releasing their own productions with guest remixers.