Artist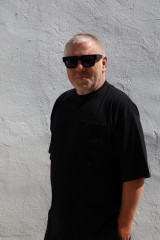 Werner Niedermeier

Werner started his DJ career in Germany at the start of the 1990's. His passion for it, success, drive and determination allowed him to play to appreciative clubbers at prestigious venues globally. Throughout his career Werner has played at Yellow, Tokyo; Fabric, London; Panorama Bar, Berlin; Rex Club, Paris and Turntables on the Hudson, NYC; to name a few.

To compliment his DJ career, Werner has produced electronic music for commercial release and has consequently developed a firm understanding of the creative and technical processes. His music has been released on Supplement Facts, Rue De Plaisance, Phonica, Bulletdodge, Biotop, Get Physical, Bedrock, Audiomatique plus many more.

Over twenty five years industry experience has given him a thorough understanding of all aspects of the industry. Running his own labels has made him well versed in music label management, including release selection and scheduling; marketing and promoting releases and corresponding with artists, artist's managers and other labels.

Through promoting events and touring extensively he has gained experience in arranging international tours, arranging events, licensing music and attending industry conferences.

Werner has also nurtured his audio production, engineering and mastering skills to a professional studio standard. He regularly engineers, mixes and masters tracks for a plethora of different labels and artists. He is committed to researching new approaches and techniques in audio production and has experience of audio recording in a variety of environments.