Artist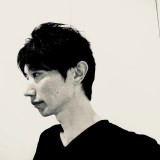 Yuki Tosaya

Yuki Tosaya has been DJ'ing & digging for vinyls in Tokyo-Japan underground.
And lately, he has released some balearic and driven acid house tracks from Ancient Future Now(Germany), Codek Records(NY), STRICTLY GROOVE RECORDINGS(Italy), NIGHT NOISE MUSIC(the Netherlands), Emerald & Doreen(Germany), Beats Of No Nation(Australia) and FUTUREBOOGIE RECORDINGS(UK).
More of his material is scheduled to be released this year…he is expanding the scope of his activities.