Artist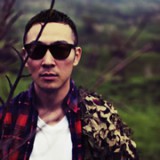 DJ KENT aka The Backwoods (FORCE OF NATURE)

DJ Kent is DJ/producers of Force of Nature (KZA&DJ KENT)  who are presently pioneering new techniques and concept of break beat. he is creating music using his huge collection of vinyl based on his background experience as hip-hop artists. 
remix/produce for big artists in and outside of Japan,such as Ayumi Hamasaki,DJ Shadow,Five Deez,Brennan Green,D.C.P.R.G., HALCALI, Sly Mongoose, You the Rock,and Keiichi Sokabe.They collaborated as a DJ with many top DJ's who lead the dance music scene, such as DJ Carl Craig,Shadow, Recloose,Jay Dee, Slow Supreme, Rub n Tag, James Murphy,Andreas, Ayro, Prince thomas and Lindstorom,and etc. his original selections of music and a dramatic development held the audience spellbound at every night, and he climbed all the way up into the top of DJ's in Tokyo. Besides three original albums as Force of Nature, he has released a 12 inch single, "In the Bush", on Bear Entertainment (UK), and formed a unit called "Garalude" with musicians like Hiroshi Kawanabe and Noriyoshi Sasanuma. Both of men are attracting much attention. 
he also produced music as Force of Nature with Nujabes, fat jon ,Tutchie and Afra for "Samurai Champloo," which is a Japanese animation directed by Shinichiro Watanabe who is known as a directer of "Cowboy Bebop" and "Animatrix." in this year 2010, He released "The Backwoods" album. The Backwoods is DJ KENT's new solo project. the songs from album are played by Francious.K, Eric.D, TBD and more DJs... He does a Japanese tour that extends it to 15 places. and Having finished a European tour to the success in November 2010.